Farhangian Educator Association is a non-profit, non-religious, and non-partisan organization based in Coquitlam, British Columbia, Canada. Education of K – 12 students is the main concern of this organization. We serve Iranian Canadian community of Canada with all aspect of education.
Farhangian Educators Association (FEA) has a root in the community of Iranian Canadians of Coquitlam, BC, Canada. This group was registered as a non-profit organization in 2014 in British Columbia, Canada. FEA is an educational organization mainly concern K – 12 matters for Iranians who live in Canada.
In 2005, Ali Tootian as the president of Echo Tricity (a cultural group based in Coquitlam), wrote a letter to School District #43 Coquitlam, in BC, Canada, and encouraged the authorities to consider Farsi as heritage language as one of the courses to offer at schools. This process was postponed for years as the number of Iranian students was not high enough to justify running the course. In fall 2013, Ali Tootian with the help of volunteers who had experience teaching in Iran, developed a plan to publish the first Farsi textbook in Canada, and perhaps in North America. The probationary volume of the book was published in Canada with only 50 books. This occurred after summer 2014 when the first official gathering of the group was held at ArtSpot Studio in Port Moody. Participants performed the final review before the book was published. Farsi 1 then was used to instruct Farsi as a second language to about 10 students at Kwayhquitlum Middle School in Port Coquitlam, and a couple private locations for a year before the first volume of that was released to the market. More than 80 new pictures and 32 grammar point was the result of the first edition.
Since summer 2014, FEA has been an active organization in Lower Mainland serving Iranian community in different aspects of education. This has been included but not limited to offering workshops such as "Bullying at Schools" and "Classroom Management and Discipline for Iranian Canadian Elementary Students." Active participation in Nowrooz festivals in North Vancouver, BC, and fundraising for university students' scholarship has been of events FEA has been constantly involved.
By January 2017, the Practice-book for Farsi 1 textbook, and Farsi 2 and Farsi 3 textbooks were prepared and published.
---
Current Board of Directors :

Ali Tootian – Chair
Keighobad Esmailpour – Vice Chair
Alireza Bataghva Shahbaz
Shokouh Saleh – Treasurer
Alireza Bataghva Shahbaz
Naghmeh Babaee – technical advisor of the group.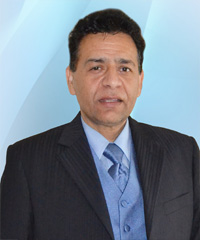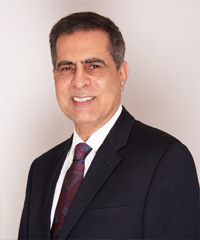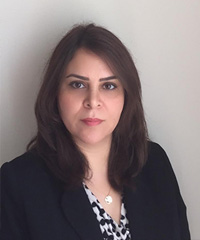 Ali Tootian
Ali, a B.Sc. in metallurgy engineering from SBU, migrated to Canada in 1999. He received his teaching certificate on 2003 and his M.Sc. on secondary mathematics education on 2009 both from SFU. As a principal and teacher, Ali worked at Islamic College of British Columbia for two years, improving the category of school from 3 to 1. As the result, school was 50% founded by the Ministry of Education. Since 2005, he is a secondary teacher at School District 43 (Coquitlam). Ali is a social activist. His services to the Iranian community of Lower-mainland has been included but not limited to serving as a board member for three years in Burnaby Multicultural Society, one year in Burnaby Ethno-cultural Advisory Council, founding Echo-Tricity, the first Iranian society in Tri-cities, leading Tri-City Iranian Cultural Society for half a term, and founding/leading Farhangian Educators Association. The wellness of Iranians and the cultural and educational growth of them has been the major task for Ali in these years. Ali's passion on the success of Iranian students has been a driving force for providing voluntarism for the students, consulting students and their parents, presenting educational workshops such as "Bullying at Schools," and promoting positive thinking and approaches toward migration and multiculturalism.
Kei ghobad Esmaeilpour
Kei has a. B.Sc in engineering and is a certified project manager (PMP), with a passion for educational and social advocacy. Since immigrating to Canada, he has been an active member of the Iranian-Canadian community through his volunteer work and community development initiatives, including his collaboration with dozens of local, nonpartisan NGOs to promote multiculturalism, cross cultural ism, electoral turnout and political awareness. In 2013, he was conferred the Queen Elizabeth II Diamond Jubilee Medal for his contributions to his community. Previously based at University of British Columbia as a biomedical engineering technologist, Kei assumed the role of technical adviser to Doctors Without Borders (MSF) in 2014. Upon returning from MSF missions across Africa and Asia, he began working with the Doctors Without Borders Western Canada Association and the Education Without Borders non-governmental organization. Today, he continues his efforts to foster educational and civic awareness in the Iranian-Canadian community in Canada and outside Canada in Uganda and South Africa.
Leila Farzinpur
Leila Farzinpur is currently a PhD student in Language and Literacies Education at the University of Toronto (2017-Now) and an educator- program planner in YMCA of Greater Toronto working with the kids between 6 to 12 years old using a play-based teaching method. She received her Bachelor of Teaching English on 1997 (Iran), Master of Teaching English on 2009 (Iran), and Master of Education in Teaching, Learning, and Development from Brock University – Canada on 2017. She has been a teacher since 1997 teaching a different range of students at the elementary, high school, pre-university, and university levels.
She has published some books for children and adults. She has a great passion for Persian Literature and contributing to writing Persian textbooks specifically for children. 
She is currently working as a representative of BC Farhangian Educator Association in Ontario."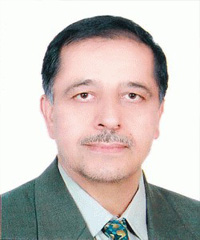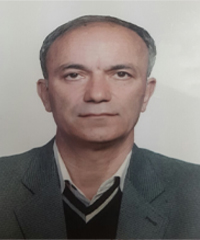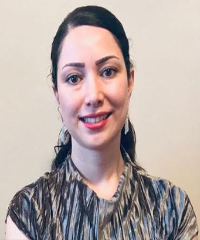 Naser Heidari
Persian (Farsi) native speaker with a Masters Degree in Farsi Language with more than 38 years of teaching Farsi in schools (elementary, secondary and high school) and universities and private sessions
Educational Background
M.A. and B.A. in Persian (Farsi) Literature and Language
Professional Experience
Chief of Strategic Secretariat for Teaching Persian Literature and Language in Iran, Head of Department of Planning and Policy for teaching Persian Language in Fars Province, Director of Association of Training Persian Literature and Language Teachers in Fars Province, Associate Professor and Lecturer in Persian language and literature in various Universities in Iran
Teaching & Other Details
Certification for a number of New Methods of Teaching Farsi Language, training courses, Certification of New Methods of Students Knowledge Evolutional training course
Alireza Bataghva Shahbaz
Alireza Earned his associate degree in elementary education over 40 years ago and worked for 31 years in the public education system of Iran, in Khorasan state, the home of pure Farsi language. Taught 13 years as a grade one to a grade five teacher, in different schools served for eight years a vice-principal, and ten years as a principal of the elementary school. Gained a tremendous amount of experience working with primary grade students and their families of different financial and emotional backgrounds and achieved developing the best potential outcomes of schooling for individuals, families of them, and the state.
I migrated to Canada with my wife and two children in 2013 and immediately involved with BC Farhangian administering the FEA program at Kwayhquitlum Middle school in 2013/2014. Member of FEA for the past six years as a board member and instructor. Currently, tutors Farsi as a second language. Two children, one a Ph.D. candidate in biomedical engineering at Western University, London, Canada, and the other an undergraduate business student at BCIT, Burnaby, Canada.
Naghme Babaee
Educational Consultant
Received a PhD in Second Language Education from the University of Manitoba. Her doctoral research examined heritage language maintenance and bilingual development in an Iranian community in Canada. The study investigated successes and challenges of Iranian immigrant children, parents, and Farsi teachers in learning and teaching Farsi within the context of home, school, and the first language community. Dr. Babaee is an educational consultant in BC Farhangian Association. She has offered workshops on teaching Farsi to the Iranian community in Vancouver and collaborated in designing a Farsi textbook.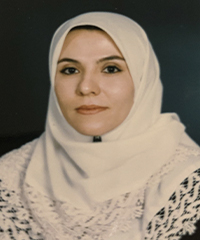 Parvin Mirkamaly
Parvin Mirkamaly is a former elementary teacher for five years, middle school Farsi language and literacy teacher for two years, and high school history teacher for 16 years. She earned a bachelor of business management from Alzahra University and an associate degree for teacher education in addition to two physical education training diplomas and one adult education training diploma during her years of serving the society as a teacher. For more than ten years, Parvin was a member of the evaluation committee and consultant planning committee of School District #9 and received an award as the teacher of the year in 2002.
Parvin moved to Canada with her husband and two children in 2005, and since then is an active
member of the community volunteering in SHARE Family and Children Society and Eagle
Ridge hospital. Currently, she is an employee at three positions at the Family Education and
Support Centre of Maple Ridge, Cythera Transition House Society of Maple Ridge, and SHARE
Society of Port Moody. Parvin is an active member of FEA since 2014 and has been a key
member in developing the Farsi Practice-Books project as a member of the technical and
curriculum department of FEA.
………………………………………………………………………………………………………………………….
Former Board of Directors :

Ali Tootian – Chair
Mitra Khoubyar – Vice Chair
Keighobad Esmaeilpour – Secretary
Naghmeh Babaee – Educational Advisor
Lida Ghaffari
………………………………………………………………………………………………………………………….
Former board member :
Nasim Mostafavi
Nasim Mostafavi studied Geology at Shahid Bahonar University in Kerman, Iran. She has been involved in the field of education since 2003. She was a Teacher & Supervisor in
Kids English Language Institute in Tehran.
In Canada, she has been one of the FEA board member since 2015.
Nasim also has been active in  Vancouver Iranian Film (Volunteer)  since 2015.